Fast Facts

Developer:

Daniels Corporation

Location:

North West Corner of Dundas Street East and River Street

1 Bedroom Suites:

Sold Out!

2 Bedroom Suites:

Sold Out!

3 Bedroom Suites:

Sold Out!

Number of Suites:

351 in the East Tower

Target Completion Date:

2021

Common Area Features:

Fourth floor party room / sports lounge with kitchen
Fitness room with indoor and outdoor CrossFit zones, cardio and weights
Arcade / games room
Kid's room
Co-working space
Third floor outdoor terrace with gardening plots

Fun Fact 1:

One of the guest suites will include an Accessibility Designed bathroom

Fun Fact 2:

Unique arts based interconnectivity package will be offered – details to follow.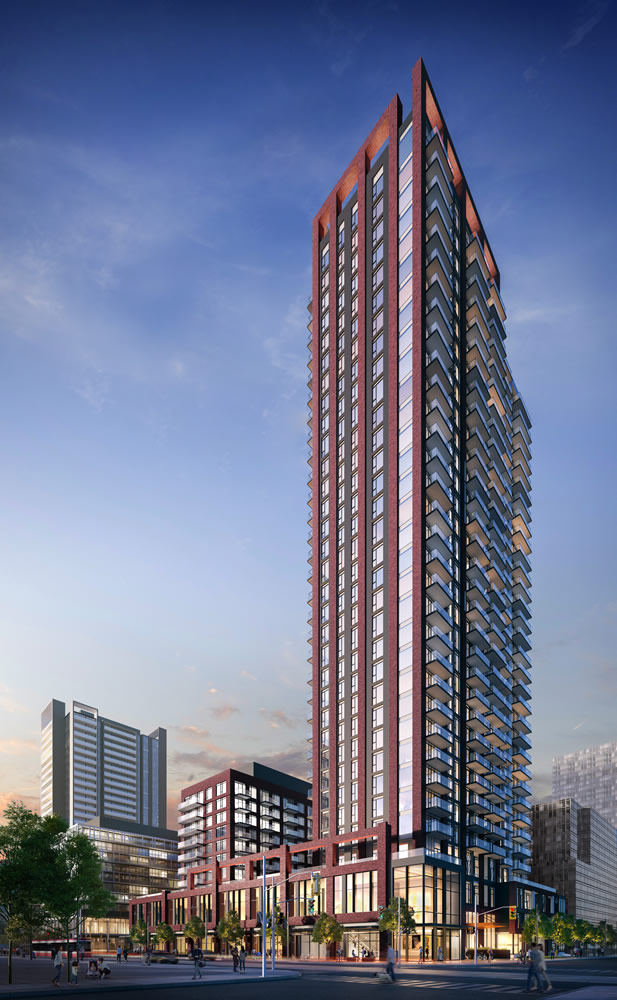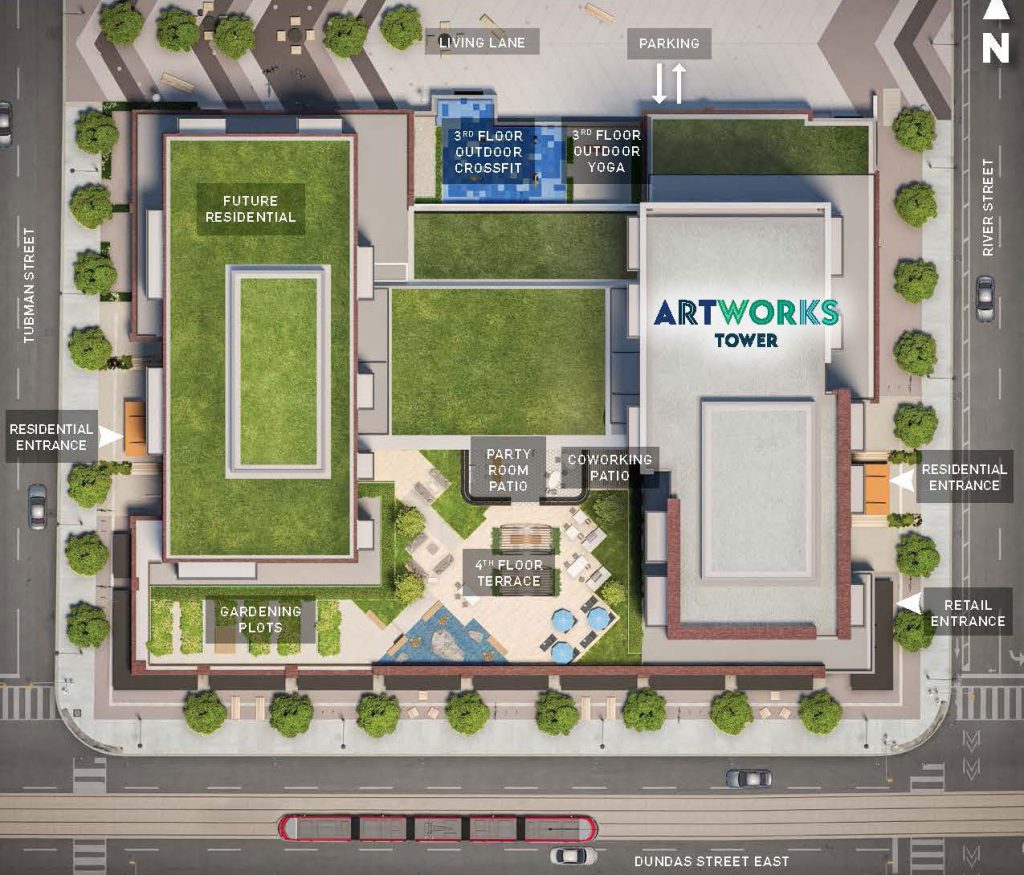 Accessibility Designed Program (ADP) Suite Features:
Power door operator rough-in for entry into the suite
All doors within the suite will offer a minimum 865mm clearance (34"), and will also have the required 600/300mm latch side clearance
Roll-out low threshold balcony access
Minimum 1100mm clearance between island and kitchen
Optional Alternate Kitchen features:
(approximately $5,000 additional cost):
Minimum 1100mm clearance between island and kitchen
Under-sink clearance
Accessible counter heights (lowered to 34")
Side-opening oven
Double-door fridge
Cooktop with knee clearance
Dishwasher drawer
At least one bathroom will provide the following features:
Roll-in, tiled shower
Grab bars in shower
Handheld shower faucet
Under-sink knee clearance
Minimum 900mm x 1500mm clear transfer space beside toilet
Minimum 1500mm turning radius
Further modifications include:
Electrical outlet placement
Accessible hardware
Sliding doors
Closets with accessible reach
Colour/tonal contrast package for finishes
Emergency back-up power to one outlet within the suite